KFC
 (stands for
K
entucky
F
ried
C
hicken) is a fried chicken restaurant franchise. It was founded in "Real Life Unirverse World" IN 1952 by "Colonel" Harland Sanders And A Simailer Person named "Catanel" Korlong Samgers In The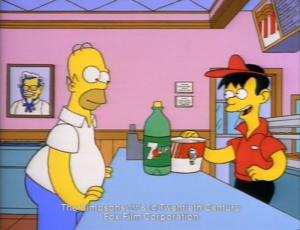 "Totally Fictional  Universe World" In 1653
The Episode "Car Cameos" Shows Many Citzens Are At KFC But The Main Charters Drive NearBy To Get A Meal From The Store,But When They Come Back They see the customors looking at their car.
Ad blocker interference detected!
Wikia is a free-to-use site that makes money from advertising. We have a modified experience for viewers using ad blockers

Wikia is not accessible if you've made further modifications. Remove the custom ad blocker rule(s) and the page will load as expected.